Hear from businesses who have benefited from the Apprenticeship Levy

David Drury works in the Degree Apprenticeship Team at Nottingham Trent University. He works in partnership with the Apprenticeship Levy Team at Nottingham City Council, talking to local SME's about the Apprenticeship Levy, its benefits and signposting them to Nottingham City Council to go through the process with them. 
"It's easy to sell the benefits of apprenticeships to local businesses. The Apprenticeship Levy can bring huge value – at a very low cost. It gives businesses the chance to grow their staff – providing them with additional skills in areas like management and leadership, among many others. This in turn brings loyalty from staff and confidence in them to help the business becomes more productive in their field. Statistics show the investment of an apprenticeship has a return time of less than two years – so benefits to the business come quickly." 
Of the partnership with Nottingham City Council, David praised the way they work together to make the Levy understandable for businesses. "There can be a lot of bureaucracy when it comes to government funding. We work hard to make sure we break down the steps and provide clear guidance and support to businesses – making the process easy for them." 
Finally, when asked to sum up the Apprenticeship Levy, David said it is "A great opportunity for businesses and their staff. Not only do employers benefit from the apprenticeship – their staff can widen their skill set, grow their networks and take value from peer learning with others in similar industries. I encourage more businesses to find out how the Apprentice Levy can work for them. It's a fantastic way to grow your businesses – there are over 750 apprenticeship types so there is bound to be one suited to your business objectives and requirements."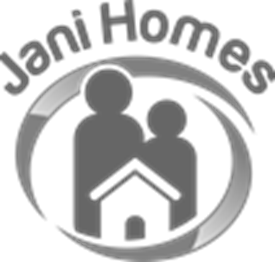 Tamaan Wilkinson works as a Development Consultant at Jani Homes – an organisation that support young people with accommodation and support services such as education, training and employment.
Jani Homes has effectively used the Apprenticeship Levy to support their workforce's personal and professional development through qualifications in Health and Social Care, Team Leading and Accounting. 
When asked about how the organisation has benefited from the Levy, Tamaan said: "The funding has enabled Jani Homes to provide quality education and training that will help us to upskill and retain staff. A skilled workforce strengthens us as a business because like all businesses, we are only as good as our workforce's ability to fulfil their roles and deliver a great service." 
For any organisation that is worried about facing a difficult and long winded process to access the funding – Tamaan said they need not be. "The process was straightforward. We identified a training provider who could deliver the programmes we needed and completed the relevant paperwork for Nottingham City Council. We then set up our DAS account which was easier than we expected and that was it. We're very happy with the support we've received." 
"Organisations should really look further into how they can access the Levy and speak to Nottingham City Council about how they can help. It is a brilliant way to upskill your staff and support their development. Jani Homes experience of the Levy has been positive, helpful and straightforward." 
Audrian Smith, an Employee at Jani Homes, took an assistant accountant course provided by Paragon Skills as part of the Apprenticeship Levy.
Audrian said: "I was initially quite sceptical about this course as I couldn't see the point in studying double-entry book keeping since I use an automated system at work. However, after studying it, I found it very useful when uploading the payroll summary to the manual journal in our system. I then understood why I had to put the same debits and credits into the system to enable the journal to balance! My tutor has been very supportive and I am enjoying the course and learning more than I thought!"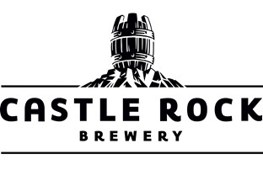 Nottingham Jobs spoke to Sarah Halpin, HR and Training Manager from Castle Rock Brewery, about their success with the Apprenticeship Levy. 
Castle Rock is a multi-award winning brewery and pub group based in Nottingham. They have used the Apprenticeship Levy to develop both senior and junior employees with apprenticeships in a variety of roles and areas such as Hospitality Management, Leadership and Development, Event Planning and Hospitality Supervision and Leadership.
When asked about what the Levy has brought to the company, Sarah said: "The Apprenticeship Levy has improved our employee engagement and retention as well as improving our service to our customers.
"It was a very simple process to sign up to the Apprenticeship Levy, and we received excellent support from the team at Nottingham City Council. If any company is thinking of taking advantage of the Levy our advice is to just do it! It's a fantastic opportunity to develop your employees with minimal effort and cost - so why wouldn't you?
When asked to sum up Castle Rock's experience in three words, Sarah said: "Beneficial, easy and supportive!"